Kazakhstan economy is politically, socially and economically stable.

Kazakhstan is a member of the EAEU, OSCE, WTO, UN, OIC, SCO, CSTO.

Kazakhstan has a highly educated, young and multicultural population.

Kazakhstan is the leader in terms of attracting foreign direct investment in Central Asia.

GDP growth in PPP, in billion.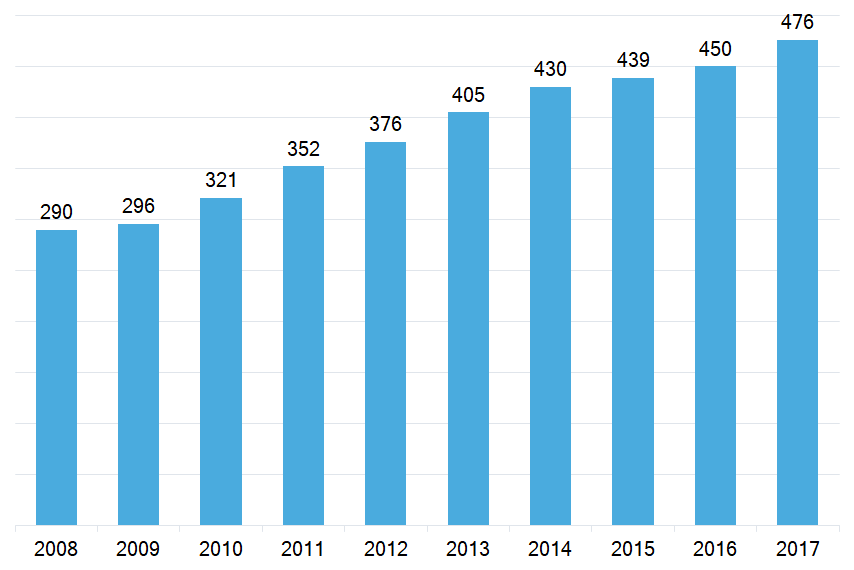 The steady progress of Kazakhstan in the field of integration into the world economy is accompanied by the expansion of its export geography. Kazakhstan products are exported to 117 countries.

The geographical structure of the export basket is dominated by 6 countries (Italy, China, the Netherlands, Russia, France, Switzerland), to which over the last 10 years about 63% of the total exports of goods have been exported. (Source: National Export Strategy)

In January-December 2017, Kazakhstan's foreign trade turnover amounted to $ 78.1 billion, which is higher by 25.7% than in 2016.

During this period, the country's exports amounted to $ 48.5 billion, showing an increase of 32%. In turn, imports increased by 16.6% to $ 29.6 billion. (Source: Committee on Statistics of the MNE RK)
Commodity structure of exports in January-December 2017
(Source: Committee on Statistics, MNE RK)
in percents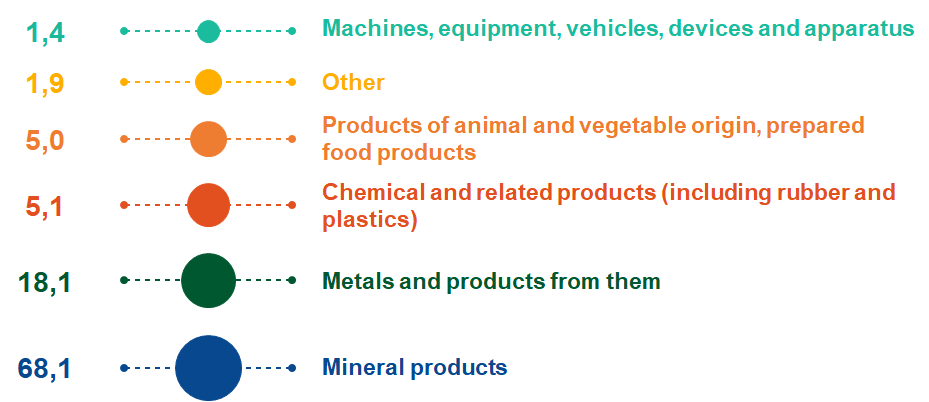 Commodity structure of imports in January-December 2017
(Source: Committee on Statistics of the MNE RK)
in percents